Manchester: Shaun Brookhouse, Principal
Shaun Brookhouse GCGI, MA, CertEd, ADHP(NC), DEHP(NC), HPD, ECCH, CMI, DNGH, FNCH, is an award winning hypnotherapist and trainer (in both in the UK and US). He earned a Graduateship Diploma (First Degree Equivalent) in Counselling and Hypnotherapy, a Masters Degree in Education Studies (Researching the development of training in Hypnotherapy 1971-1998), a CertEd (Teaching Credential) which the assessment was based in part on the course he designed in clinical hypnosis, an Associateship Diploma from the College of Teachers and Licenciateship in Training and Development. For full details of his credentials go to CV.
Shaun is a Certified Master Instructor, and is the International Affairs Officer on the Board of Advisors and a Board Certification Examiner. with the National Guild of Hypnotists, the oldest and largest hypnotherapy society in the world. Shaun is also the past Chairman of the National Council for Hypnotherapy, one of the UK's premier hypnotherapy societies. Additionally, he is an NLP Master Trainer.
Shaun was one of the first hypnotherapists in the UK to earn US Board Certification, as well as being one of the first two hypnotherapists to earn the externally accredited Hypnotherapy Practitioner Diploma. He is Principal of the UK Academy of Therapeutic Arts and Sciences and the National College of Hypnosis and Psychotherapy and lectures on the subjects of Hypnosis and Neuro Linguistics internationally.
He has received several Fellowships and awards for his contributions to the hypnotherapy profession world wide. In addition to Shaun's considerable academic and professional credentials, he has also received the following awards for his work within the profession:
Credentials include:
The Rexford L North Memorial Trophy for Life Time Achievement from the National Guild of Hypnotists, their highest honour (2004)
The Hartland Memorial Award from the National Council for Hypnotherapy, First Receipient (2005)
Ormond McGill Chair, National Guild of Hypnotists (2006)
International Visionary Award, National Guild of Hypnotists, First Receipient (2005)
Order of Braid, National Guild of Hypnotists, (2005)
The President's Award from the National Guild of Hypnotists, their second highest honour. (2002)
Hypnosis Journalism Award from the National Guild of Hypnotists (2003)
The Pioneer Award for from the American Council of Hypnotist Examiners (2003)
The Sealah Award from the International Hypnosis Hall of Fame (2001)
The Honorary Service Award from the International Medical and Dental Hypnotherapy Association (1995)
The Hypnosis Research Award from the American Association of Professional Hypnotherapists (1997)
A Special Commendation from the Centre Association of Psychotherapists (1998)
3 Special Recognition Awards from the American Board of Hypnotherapy (1998-2000)
The Hypnotherapy Research Society's Special Award for Contribution to the Profession of Hypnotherapy. (1998)
---
Bristol, Bath & Cheltenham: Hilary Norris-Evans
Hilary Norris-Evans, BA(Hons), L-es-L, CertEd, DABCH, BCH, CI, MPNLP, Senior Clinician, CPC, MNCH(Acc). Hilary holds honour degrees from The Universities of Manchester and Dijon in France and a post graduate teaching qualification from The University of London. 25 years of her early career were spent as a linguist, project leader and Manager in Further and Higher Education, before she decided to embark on a new career in NLP and Hypnotherapy. She has been a practising hypnotherapist and NLP Practitioner since 1996, with a particular interest in the use of language in hypnotherapeutic situations. With a busy practice in Wiltshire, including in company stress management and assertiveness training programmes, she also brings her knowledge and experience as a Coach, Master Practitioner in NLP and teacher to create a dynamic, envigorating learning experience for those students who train with her. Her learning and teaching ethos is very much centered around empowering students in small groups to develop their own style as hypnotherapists and enabling them to feel confident practitioners from the very beginning of their career. She is the NCH Specialist Advisor on Confidence, a trait that hypnotherapists need to develop at the start of their career. She is a qualified NVQ Assessor and Supervisor too, so students can be sure their trainer is qualified and experienced not just in hypnotherapy, coaching and NLP but in all other aspects of the learning experience, including expert, sensitive help with their portfolio, case study work and practice alongside continuing professional support through supervision and action centered learning. She is a Board Certified Hypnotist and Certified Hypnotherapy Trainer with The NGH(USA) and her new interest lies in training hypnotherapists to help with gambling addiction and researching this growth problem area. You can find out more about Hilary by contacting her via her website, www.getmindfit.co.uk or by contacting her at info@getmindfit.co.uk or getmindfit@hotmail.com.
---
Essex: Danielle Lyons
Danielle Lyons, BSc(Hons), MSc, PGCE, DipCH.P(MT), BCH, CI, MNCH(Reg). Danielle is both a hypnotherapist and health psychologist who trained originally in hypnotherapy at Harley Street, London. She brings a wealth of knowledge and experience to the school. As a qualified teacher, she is in a unique position to utilize both hypnotherapeutic and educational theory to make the learning experience a truly enjoyable process for aspiring hypnotherapists. She is a certified Smoking Cessation Specialist as well as being a Certified NLP Practitioner. She can be contacted at Danielle@hypno-nlp.org or www.daniellelyons.co.uk
---
Liverpool: Neil Foster
Neil Foster, Dip CAH, HPD, MNLP, RTS, CPC. Neil has been in full time practice since 2006 and has a thriving Hypnotherapy and Coaching Practice in Liverpool City Centre and is a professional member of National Society of Hypnosis and Psychotherapy. Neil teaches the UK Academy course in Liverpool, and can be contacted on phone: 0151 2018167 or email: neil@hypno-nlp.org
Credentials include:
Diploma in Clinical and Advanced Hypnotherapy (UK Academy of Therapeutic Arts and Sciences)
Hypnotherapy Practitioners Diploma (NCFE)
Master Practitioner Certificate (UK Academy of Therapeutic Arts and Sciences)
Certified Critical Incident Debriefing (National Council for Psychotherapy)
Certified Professional Coach
---
Fiona Biddle, Vice Principal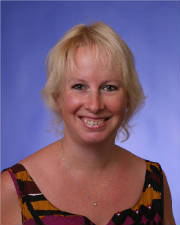 Fiona Biddle, BSc(Hons), DipCouns, DipCAH, HPD, CI, FNGH. Fiona has been in professional practice since the early 1990's. he began her working life in computer systems which may seem an unusual beginning for a therapist, but the insight she gained from working with systems has transfered nicely into a systemic approach to therapy which she employs today. In addition to her therapeutic work, she is also Managing Director of The National College of Hypnosis and Psychotherapy. You can contact Fiona directly at www.fionabiddle.co.uk or email her at admin@hypno-nlp.org